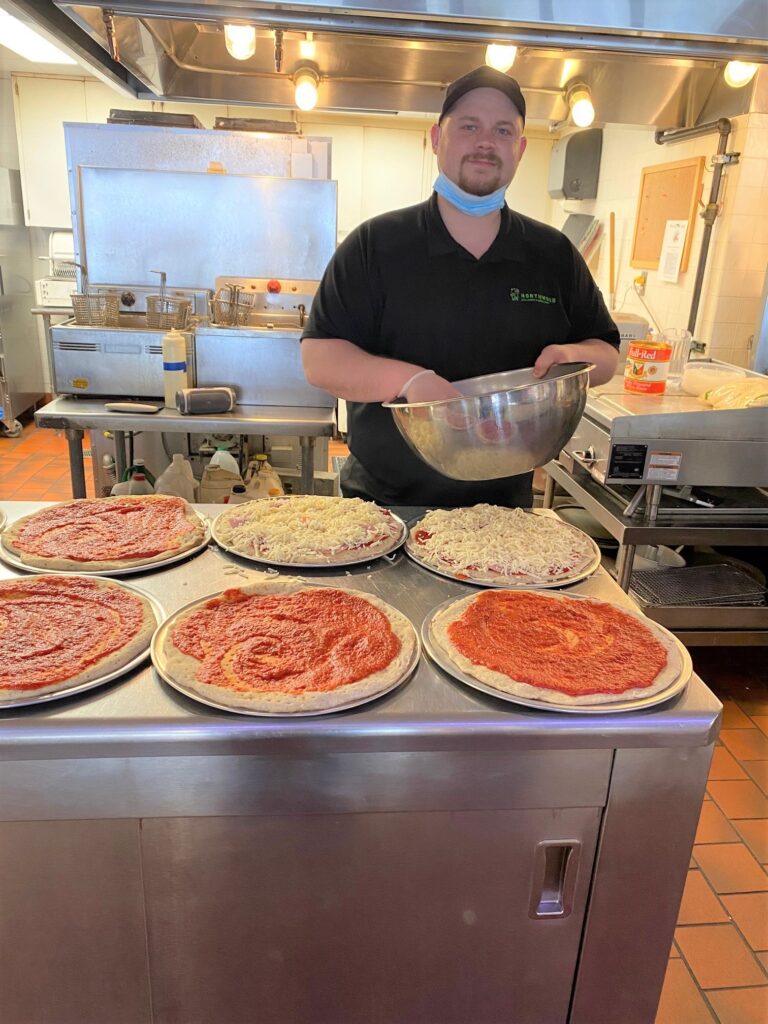 What's your position? 
Cook- lunch and dinner at the Main Campus
How long have you worked at Northwood?
4 years
What are some of your favorite things about working at Northwood? 
The smiles on kids' faces when they get discharged and are proud of themselves and the smiles when they get good food. I also enjoy joining in on activities with the kids like coloring, four square, skiing, and going to camp!
What makes you want to come to work each day? 
Cooking different meals and good meals for kids who often haven't had good food before.
If you could be a superhero, which one would you be and why? 
Superman because he can fly and he's strong and super smart!
What's your favorite Northwood memory?
I have so many!!! Receiving staff of the month though was pretty great and hearing all the kids cheering for me.
**Ryan is pictured here making his homemade pizza, just as he does every Friday afternoon. His pizza is absolutely delicious, and rivals any restaurant in town! Thanks, Ryan for filling the bellies and hearts of our students and staff. You are appreciated!**